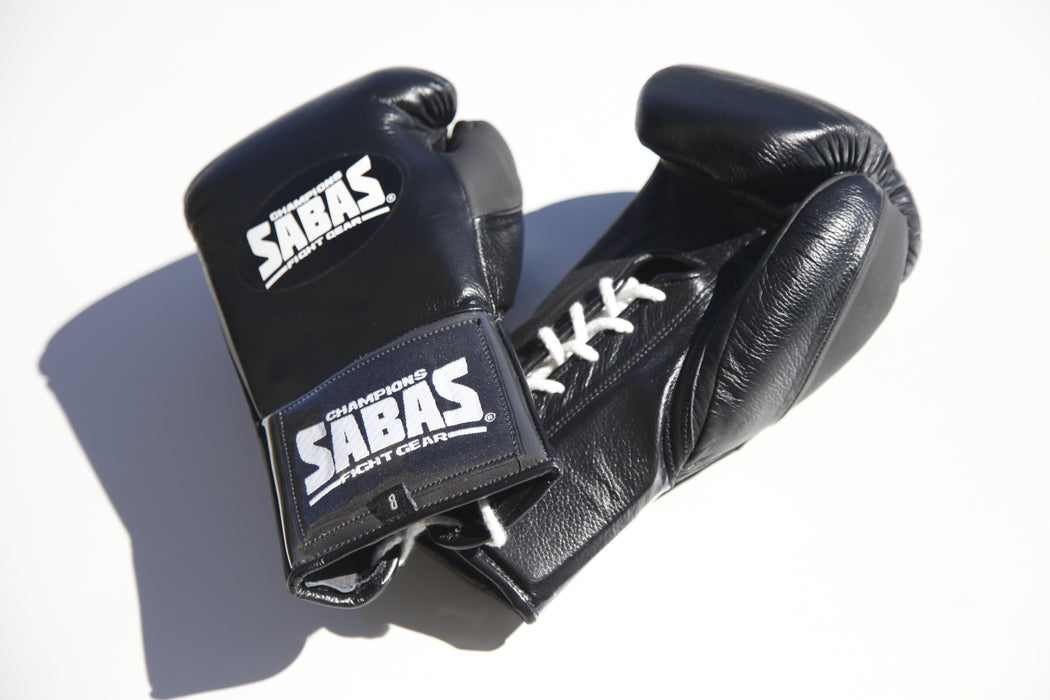 Professional Fight Gloves
The SABAS Professional fight glove comes in 2 different models.
The Professional-S and the Professional-H.
The Professional-H does have an extra dense feel. 
The Professional-S does have a softer feel.
Both models are punchers gloves with excellent comfort. The gloves are not bulky, the weight has a balanced feel, and each has a comfortable secure fit.
Satin/Poly blend liner
Genuine Leather Glove and Piping
Laced 
3 Layer Padding 
Approved to use in California, other commissions vary. 
Extra Compact Design